Overall
Cards up to a level of Rank 5 Rare can be sub contracted and absorbed into another card (Items and Options included) to increase the AP, DP and HP statistics. Unique and special cards cannot be sub contracted.
The number of sub contract slots available depends on a user's level. One slot is made available at levels 40, 60 and 80.
It costs 10,000,000 per sub contract and the victim card will disappear from your inventory once sub contracted.
Note
If you remove a sub contracted card it will be sent back to your Gift Box with its Items, skills and level reset.
Party cards, Stored cards, Locked cards and card exploring Darkness cannot be subcontracted.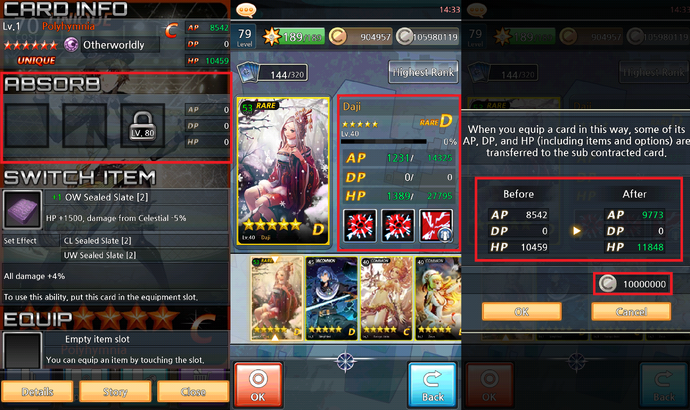 Absorb Tables